Information from the IAW Human Rights Team at the UN in Geneva
by Dr Sibylle von Heydebrand, Main Human Rights Representative to the UN Geneva
June 15, 2022: Meeting of the President of the UN General Assembly with Civil Society
The President of the 76th UN General Assembly Abdulla Shahid (Maldives) met with civil society representatives at the UN Geneva. IAW was represented by Dr. Esther Suter and Sibylle von Heydebrand. The latter gave an oral statement on behalf of the IAW. She appealed to put the rights of girls, in all their diversity, at the center of attention, as they are among the most vulnerable people. See in detail https://womenalliance.org/human-rights-violations-impact-on-girls/
Read Dr. Esther Suter's detailed report on the meeting, including the five Pillars of the President of 76th UNGA and the contributions of other NGOs.
June 28, 2022 – Joint oral statement NGO CSW UNG
Carolyn Handschin, President of NGO CSW UNG, delivered an oral statement during the 50th session of the Human Rights Council. She called for mainstreaming a gender perspective in development planning, financing, and disaster risk management, for recognizing women as leaders and agents of change in protecting the environment and she called for the gender dimension of climate change to be included in all reports and policies. – The statement was co-sponsored by IAW.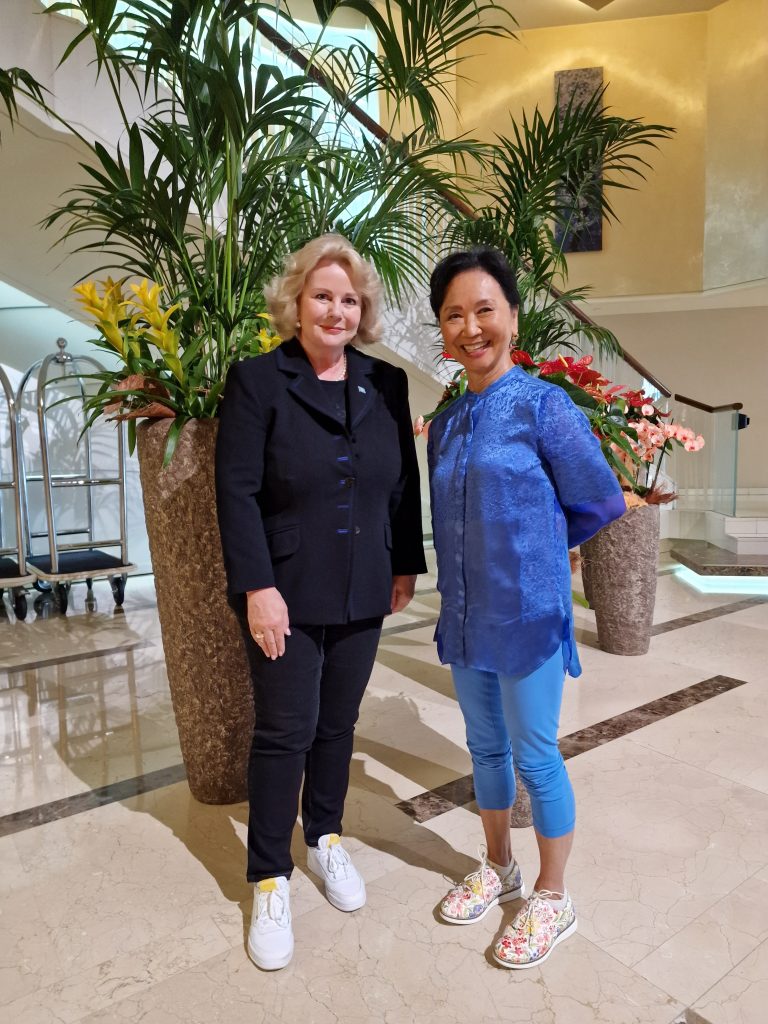 June 28, 2022 – Soon Young Yoon and Sibylle von Heydebrand met in Geneva
IAW's main representatives to the UN New York and Geneva met in Geneva. They exchanged fruitful information about UN New York and UN Geneva and found points of collaboration for the future.
July 1, 2022 50th Session of the Human Rights Council: Urgent Debate on the Situation of Women and Girls in Afghanistan:
In a resolution, the Council reaffirmed its unwavering commitment to the full and equal enjoyment of all human rights by all women, girls and children in Afghanistan, including the right to freedom of movement, the right to education, the right to the enjoyment of the highest attainable standard of physical and mental health, including their sexual and reproductive health, the right to work and the right of access to justice on an equal basis with others.
Summary: https://www.ungeneva.org/en/news-media/meeting-summary/2022/07/nous-assistons-lexclusion-progressive-des-femmes-et-des-filles
July 8, 2022: Human Rights Council concludes its 50th Regular Session after Adopting 23 Resolutions and one Decision
Summary: https://www.ungeneva.org/en/news-media/meeting-summary/2022/07/human-rights-council-concludes-fiftieth-regular-session-after
NGO CSW UN Geneva: Newsletter "News in Brief"
Members of IAW may subscribe to the Newsletter by sending a request to the Secretary of NGO CSW UN Geneva, Srruthi Lekha: s.lekha@wfwp.org.
The newsletter contains information from the NGO CSW UNG and its member organizations.