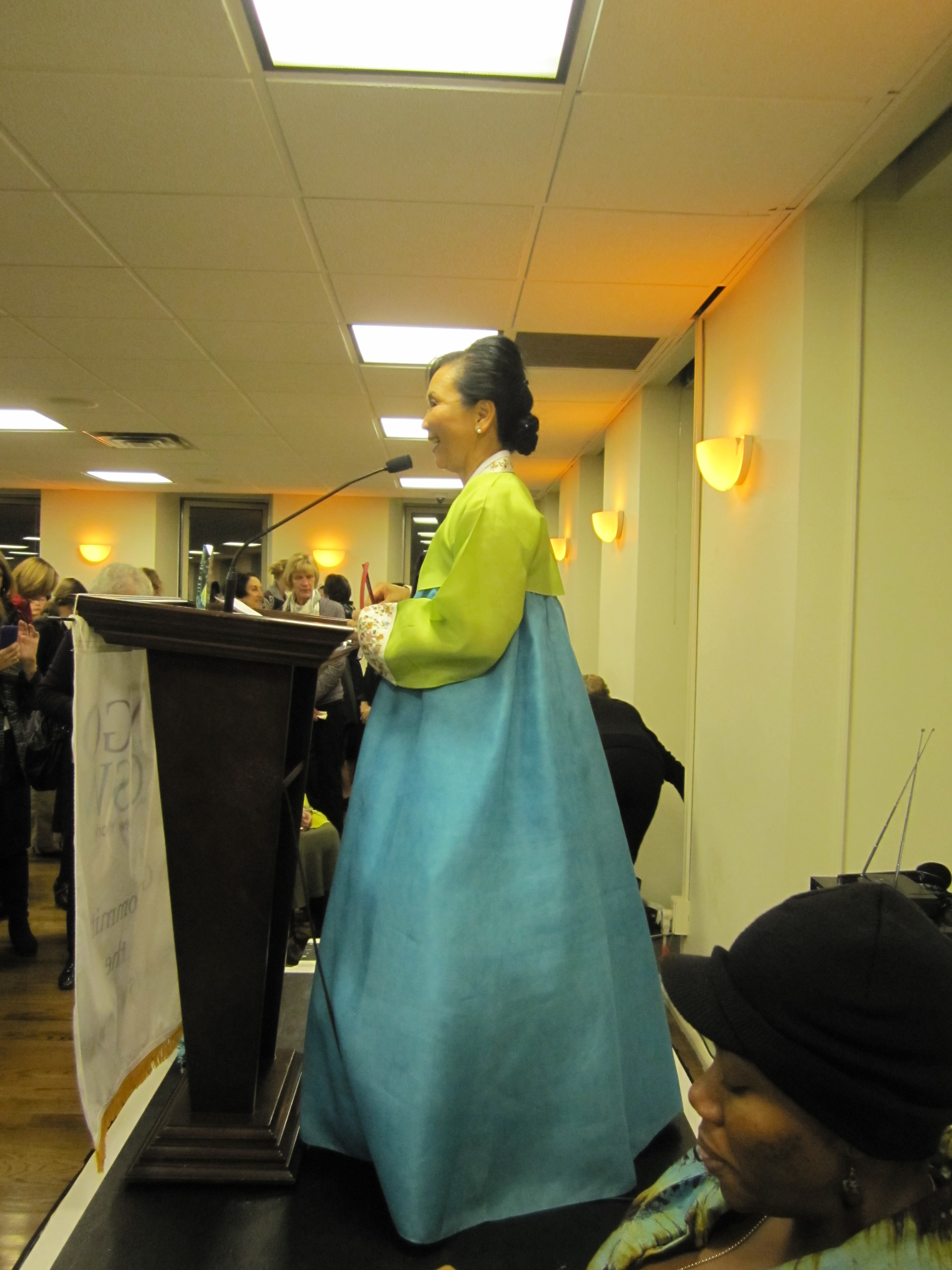 Distinguished participants,
At the NGO Forum in Beijing, we said, "All Issues are women's issues" and "Look at the world through women's eyes". For 25 years, the feminist and women's movements have mainstreamed action in UN processes: Habitat, climate change, the SDGs, and the human rights council. We have used digital tools we did not have in 1995 to organize marches in the streets and express protests in the MeToo movement.
We thus welcome the statements made by many delegates —including Mexico and France— acknowledging that civil society is the heart and soul of B+25. It is especially heartening to hear that delegates from Thailand and the EU will work to bring BPfA and CEDAW closer together because that is is also our goal.
In preparation for consultations with governments and the Global Gender Equality Forum we will partner with the NGO CSWs, international NGOs, indigenous and youth groups- in all their diversity —to mobilize civil society around NGO parallel reports.
Why don't we call these shadow reports? Besides holding governments' feet to the fire, we want to praise and raise governments and what we— in the feminist and women's movements have achieved —so that after B+25, we have a Treasure Chest of innovative solutions for the next decade.
We also announce here— two virtual online books, one to be written by those who attended the UN FWCW to contribute your stories, photos and memories.  Chapters in this Memories book will be the 12 critical areas of concern. We invite you —whether in government or civil society—who were in Beijing to contribute to this Memories book.
The second book will be written by culture makers – young women and men artists—musicians, poets, filmmakers—who will choose one of the critical areas of concern in the BPfA to tell us about their issues.
With a shrinking space for NGOs and backlash against the human rights agenda, we want to use 2020 to strengthen the relationship between all critical social movements promoting gender equality and the UN. That is why we have joined a 2020 coalition on UN reform that includes B+25.
Finally—we invite you to help us with your financial and political support!